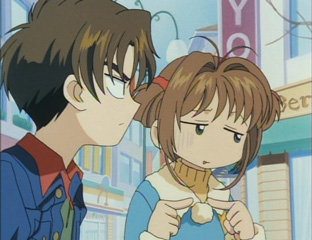 Wow, Your on the silly_moogle Domain's CCS site.
If you want to save my images, go ahead. I want to share my images with other CCS/CC fans. You can even use images from my site without my permission, as long as the files you use on your site are on your site, with the exception of the Battle Costume/Panoramic Picture section. I just have a problem when people are using my site's web account's resources. So be sure you have the files uploaded to your site and everything will be fine... Oh, and when it's up, people who have borrowed images from my site, please fill out an online form, to advertise your website from mine. Thanks.
--silly_moogle
There have been no changes to the site other than this directory change. All of the links from my site should work as flawlessly as they have in the past.
I'll try working on this splash page a little more when time permits. Otherwise, just sit back and enjoy my site.
---
July 13, 2002
I'm embarassed I haven't gotten around to updating this site. First my computer problems hindered my school work. Then my school work catch up was a real pain. Then I recently have been playing Warcraft 2 & 3 a lot. The new summer quarter is starting on Wed. and I'll have more classes. I'm trying to also put together a new site for another anime series. I won't be making as many images for each episode, as I need to ration my availible web space.
There's only 20 Megs of space on this account, and another 20 on one a friend gave me... and that barely coveres what is currently on my pages. And each account already exceeds the 20 megs... Both exceed the account allowance.... Why'd they do it? Probably because it 50 megs of web space and 1GB/month of bandwidth is too little for popular sites (50+ visitors a day). So right now, I've removed the big images (not the thumbnails) from all of the episode galleries from 1,2,4,6,7,8,9,12. This freed up enough space to keep me out of trouble with Tripod. I'm sorry for the inconfenience.
PS. My site from Feb. Has been Saved onto CD so I can restore the files... depending on what I do. I'm just too busy to take care of it right now.
---
Remember, Cardcaptor Sakura and Cardcaptors belong to their copyright holders (CLAMP/Kodansha/Nelvana & company) and not me. I take credit for putting the time and effort of capturing these images (to remember my favorite moments and share them with fans), but all of these are really the property of the copyright holders... not me. I intended the materials on my site to be freely availible to all